The Sew Crafty Blog
Page 1 of 2
Do you want to learn to sew before the holidays? What are you waiting for! Those handmade wine bottle cozies and table runners aren't going to stitch themselves!
Join us for Sewing I on Wednesday December 1st from 7 - 9 p.m. and learn the basics of sewing: threading a machine, working with fabric and finish an adorable clutch purse/adorable solution for book giftwrap!
0 Comments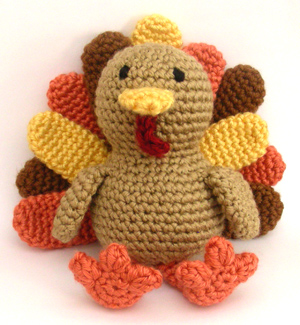 Just a reminder peeps: we'll be closing up shop early on Wednesday (3 p.m.) to get read for the holiday - and will be closed until November 30th at 10 a.m!
Happy Thanksgiving!!
0 Comments
I have a confession to make: I LOVE wrapping presents. It's a great way to be creative and present your gift to your recipient in a personal, stylish or cool way before they even open the gift! A great wrapping job can make the dullest store-bought gift look handmade.
Our very own Patty H. has created this easy holiday tutorial on making Pom Poms to help you add some craft to your holiday wrap!
Pom Pom Holiday Tutorial
0 Comments
Don't miss the 5th Annual Winter Holiday Arts Market (WHAM!) hosted by Spacetaker - tomorrow's your last chance to go until next year! What does WHAM! have to offer? Check out the info here and take a look at some of our photos from early Saturday!
0 Comments
Learn all about zippers in this two hour hands-on workshop. This class includes a workbook with lessons on a centered zipper, invisible zipper (lined and unlined), and the lapped zipper for home decor and clothing.
Level: Beginner with experience (sewing I or equivilant). Students should be comfortable using a machine for this class.
Day/Time: Saturday11/13 12:00 PM - 2:00 PM
Level: Beginner
We Provide: Everything
You Bring: Yourself
Cost: $48
Sign up here or give us a call at 713/863-1144!
0 Comments